(HEARING AIDS Blackburn & Darwen)
Blackburn & Darwen Hearing Aids: We are your Independent Hearing Aid Audiologist in Blackburn & Darwen
Ideally placed to serve our patients across Blackburn and Darwen, Lancashire
We are a family-run business that take pride in our outstanding attention to patient satisfaction.
That starts with our unconditional TRIAL EVALUATION. This gives you the opportunity to test the latest hearing aids FREE of charge or commitment. Why is this important? Well, individual preference plays a large part in hearing aid fitting, thus results are simply not guaranteed. We believe it is more sensible to try, if necessary, a range of hearing aids so you can find out which is best for YOU. Come along and have a chat with us.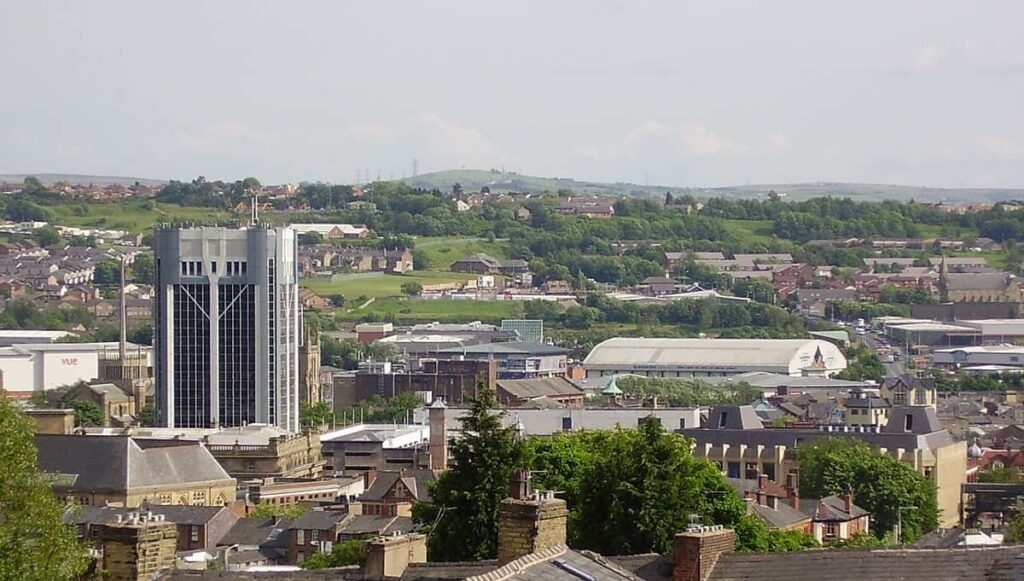 Home visits across Blackburn and Darwen, successfully delivered for over 11 years. With clinics in OSWALDTWISTLE, PUDSEY, LEEDS, SKIPTON.
Book a complimentary appointment to discuss HEARING LOSS, TINNITUS MATCHING, EAR WAX REMOVAL by MICRO-SUCTION. Also Custom Noise Plugs and ELECTRONIC NOISE PROTECTION, ear moulds for various applications (inc. Swimming, sleeping).
We can see you
By Appointment only – You need to arrange a day and time with us.

Free Home consultations in Blackburn and Darwen are available 5 days a week, including evenings. We currently visit patients all over Blackburn, including Darwen, Langho, Ribchester, Hoghton, Whalley, Accrington, Brinscall, Hapton, Sabden, Preston, Waddington, Leyland, Chipping, Chatburn, Burnley,
We also have satellite branches in PUDSEY, KNARESBOROUGH, SKIPTON and main clinics in CLECKHEATON, YORK and OSWALDTWISTLE.
Blackburn Lancashire Hearing Aids Centre at:
BLACKBURN OPTICAL CENTRE
GLENFIELD PARK ONE, UNIT 400 BX1, PHILIPS ROAD, BLACKBURN BB1 5PF
WHY US?
– Free Trial consistently delivered to EVERY SINGLE PATIENT FOR 10 YEARS
– Our unique holistic rehabilitation process
– It's a Family business = continuous care with the same professional
– Our outstanding reviews (have a look online!)
Hearing Tests in Darwen, Langho, Ribchester, Hoghton, Whalley, Accrington, Brinscall, Hapton, Sabden, Preston, Waddington, Leyland, Chipping, Chatburn, Burnley